We oversee the color convergence and quality of each fabric from the first delivery.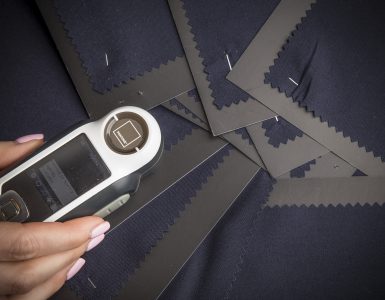 Quality under control
As part of the history tracking, we have a multi-layer system for identifying all deliveries of our fabrics. Each delivery is described and archived in the form of small fabric piece of dyeing lots. Our IT system gives us the opportunity to track the history of every produced fabric, including any production orders, its stages, sales orders, returns, coupon cuts intended for customers or on swatches and shipments. As a result, preparing repeatable production orders, we are able to control the repeatability and convergence of the quality and color of fabrics.