INTERESTING FACTS
About JÓŹWIAK Poznań fabrics
REBRANDING
The new image of JÓŹWIAK Poznań
Refreshing the image of our brand
It will soon have been a year since we started the implementation of the visual identity change at JÓŹWIAK Poznań It was a part of the dynamic development of our company in response to the changing trends as well as different expectations of our customers. It is also a sign that we are now working on new development directions and goals.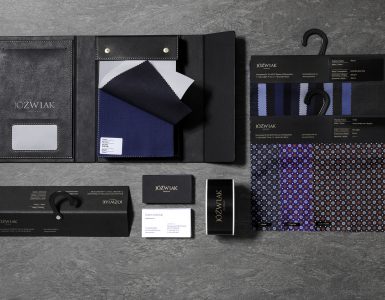 Changes at JÓŹWIAK Poznań
The last few months were a challenging period for us. After completion of the first phase of a new visual identification system development that involved long-term planning and analysis of the design needs of new image elements, it was time to implement it.