The offer full of colours and patterns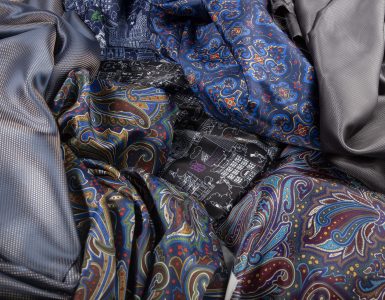 Last season, our lining collection expanded with new printed fabrics. This time, we focused on eye-catching patterns and clear, deep colours that will contrast well with the plain outer fabric of a jacket or coat. This kind of concept has long been popular, especially in bespoke tailor-made garments, and is a perfect choice for customers who want to give their wardrobe a distinctive character. It is because of their colours and designs that our linings are also often used for men's accessories such as pocket squares, bow ties and ties.
Pictured here are the latest linings: Hirmuse, Lielupe, Helme and Hilba in the available colour versions.
Our full range of linings can be viewed online and in catalogue/bunch, swatch and sample form. Please do not hesitate to contact us!